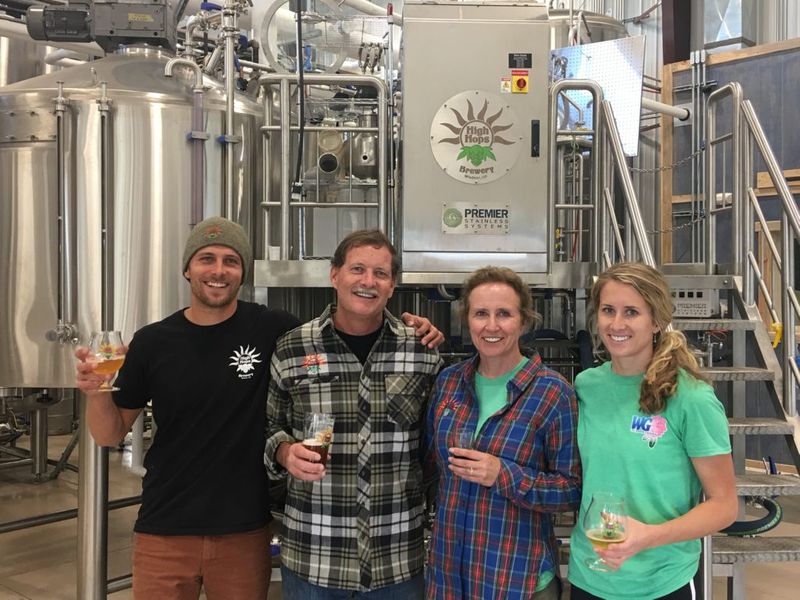 Such a unique location must have a unique story behind it. This family owned business is built from determination, inspiration and a whole lot of heart.

Pat and Amanda Weakland are the backbone of the operations at The Windsor Gardener, High Hops Brewery and The Heart Distillery. This husband and wife team come from diverse backgrounds that led them both to Windsor, CO more than 30 years ago. As Windsor has grown so have their businesses and they have become a destination for people looking to shop or sit back and relax with a drink.

They began their greenhouse adventure in 1991 with a small seasonal greenhouse in Windsor. Pat represents the third generation of growers and Amanda grew up helping on her family's farm so opening The Windsor Gardener in 2001 made good sense.

As a home-brewer Pat wasn't deterred during a nationwide shortage of hops. The simple solution was to grow and eventually sell them from the garden center. It's easy to see from there how business number two, High Hops Brewery, was born. Unmatched care and quality go into award winning High Hops beer with many ingredients sourced from on-site.

How do you stay relevant in a region becoming full of breweries? You add a distillery and offer even more fun, flavor and a touch of sophistication for your customers. The Heart Distillery was brought to fruition in August of 2018 and offers award winning gin, whiskey, vodka and absinthe.

Pat and Amanda have two children, Zach and Rachel, who are deeply involved in the business. The family work dynamic is rewarding, motivating and ultimately worth every long day and late night. Their success lies in being friends with one another, loving what they do and great communication.

The next time you're in, keep an eye out for this inspiring and innovative family and say 'hello'.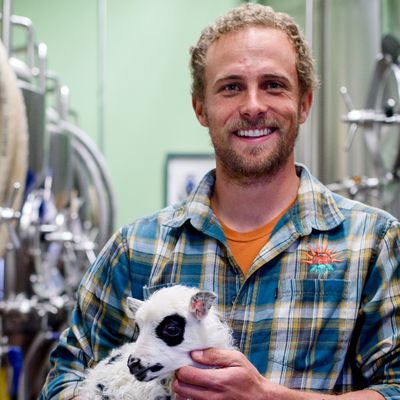 Zach Weakland
Head Brewer, Production Manager, Head Distiller
Zach enjoys Colorado to the fullest. He and his wife, Kati, enjoy hiking, biking, snowboarding and gardening. When he's not hard at work in the brewery or distillery he tends to a menagerie of animals including sheep, goats, chickens, two dogs and a cat. Life is good.