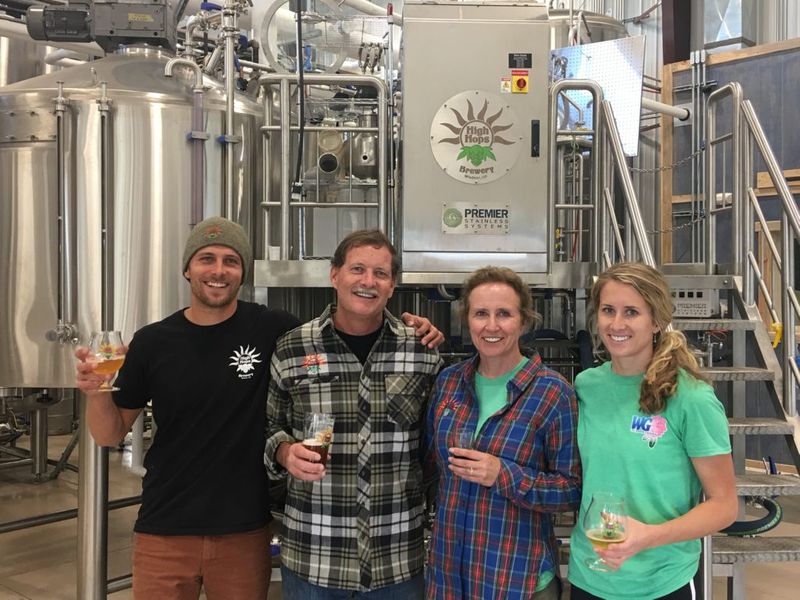 Such a unique location must have a unique story behind it. This family owned business is built from determination, inspiration and a whole lot of heart.

Pat and Amanda Weakland are the backbone of the operations at The Windsor Gardener, High Hops Brewery and The Heart Distillery. This husband and wife team come from diverse backgrounds that led them both to Windsor, CO more than 30 years ago. As Windsor has grown so have their businesses and they have become a destination for people looking to shop or sit back and relax with a drink.

They began their greenhouse adventure in 1991 with a small seasonal greenhouse in Windsor. Pat represents the third generation of growers and Amanda grew up helping on her family's farm so opening The Windsor Gardener in 2001 made good sense.

As a home-brewer Pat wasn't deterred during a nationwide shortage of hops. The simple solution was to grow and eventually sell them from the garden center. It's easy to see from there how business number two, High Hops Brewery, was born. Unmatched care and quality go into award winning High Hops beer with many ingredients sourced from on-site.

How do you stay relevant in a region becoming full of breweries? You add a distillery and offer even more fun, flavor and a touch of sophistication for your customers. The Heart Distillery was brought to fruition in August of 2018 and offers award winning gin, whiskey, vodka and absinthe.

Pat and Amanda have two children, Zach and Rachel, who are deeply involved in the business; Zach is the head distiller and brewer, and Rachel handles bookkeeping and marketing. The family work dynamic is rewarding, motivating, and ultimately worth every long day and late night. Their success lies in being friends with one another, loving what they do and great communication.

The next time you're in, keep an eye out for this inspiring and innovative family and say 'hello or wazzup!'.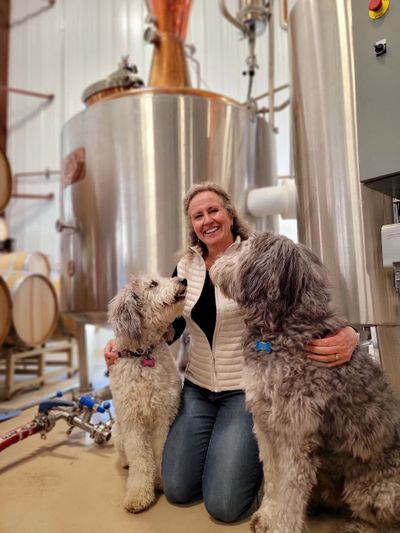 Amanda Weakland
Founder, Owner, CEO
Just come in to the distillery/garden center/brewery, and you can see the detail in every corner, the enthusiasm in each employee, and the happiness throughout the entire space. These are terrific examples of the dedication and care Amanda has for this wonderful establishment. Outside of work (and, really inside the businesses as well) Amanda likes to spend time with her two kids, pictured to the left - Hugo & Hazel the dogs, as well as her biological children, Zach and Rachel, who she feels so lucky to get to work with every day. You'll find her hiking in the mountains, doing yoga with her dogs and husband, or gardening on her days off. Next time you're in, be sure to give a shout out to Amanda!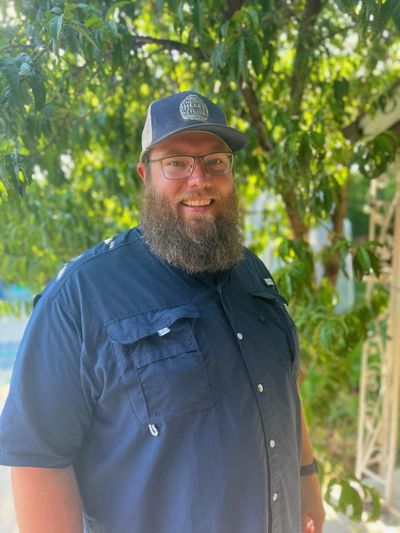 Ray Vincent
Sales Representative
Meet Ray, the sales rep for Denver Metro, Colorado Springs, and the mountains! Ray has been with High Hops Brewery/The Heart Distillery for over 7 years. He can tell you more about our beer & spirits than just about anyone! He also works the many festivals and events that we attend throughout the year, pouring samples of our tasty beer and spirits. His hobbies include cooking/barbequing, fishing, exploring breweries, and he's a total movie buff.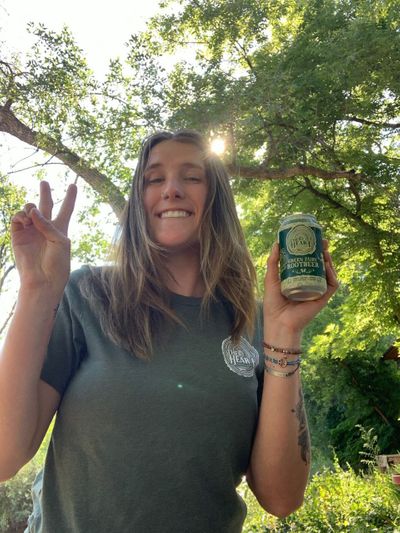 Morgan Weatherwax
Sales Representative
Meet Morgan, the sales rep for Northern Colorado! Morgan has been with High Hops Brewery/The Heart Distillery for just over 2 years. She is our local spirit Rockstar! She actually started as a gardener in The Windsor Gardener! So, she knows the facility and its inner/outer workings as well:) She also works the many festivals and events that we attend throughout the year, pouring samples of our tasty beer and spirits.
She was born and raised in Colorado. She loves dogs, volleyball, and the great outdoors. Her favorite drink, of course, is Green Fairy Root Beer!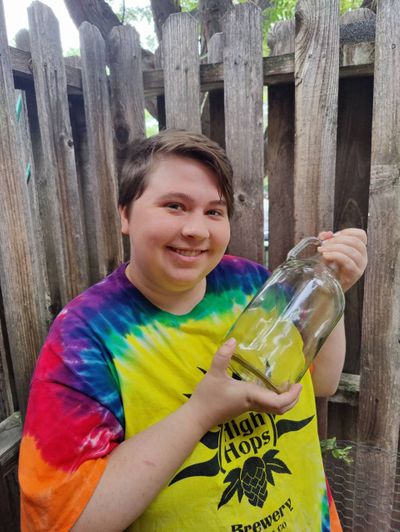 Ashley Sheneman
Tasting Room Manager
Meet Ashely, our tasting room manager! Ashely started out as a server in our sister business, High Hops Brewery. After she graduated with a degree in Psychology, she started a career in mental health care. She soon decided that High Hops and The Heart was the most positive place for anyone to be, and joined us full-time as our kick-ass manager.
Ashely has been a part of our team for nearly 3 years. She has excelled as a leader in our tasting rooms, and we're excited to see what she brings to the team!
In her off time, you'll find her visiting Steamboat, her previous home. She loves the mountains!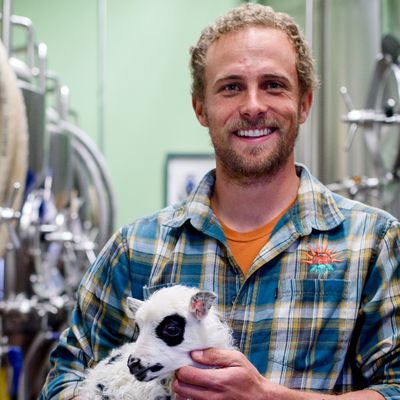 Zach Weakland
Production Manager, Head Distiller
Since the inception of the distillery, Zach has been the production manager and head distiller, infusing our establishment with unparalleled passion and expertise. As a key member of the founding family, distilling is more than a profession; it's his heritage.
Zach's creativity and skill have translated into a collection of award-winning spirits that have gained acclaim both nationally and internationally. His dedication to the craft and commitment to his family's legacy make him not only a master distiller but also a unifying presence at the heart of our distillery family.
In his spare time, you won't find him in the usual places. He'll be atop a mountain, rafting down a major river, or immersed in the company of his farm animals in the field. His favorite creation remains The Heart's Cask Strength Bourbon, a testament to his impeccable taste and expertise.